Ten knowledge transfer workshops conducted in 2011 - capacity and skills were key issues
2011-11-17 14:29:43
In the framework of the Knowledge Transfer Study 2010-2012 (http://www.knowledge-transfer-study.eu), empirica successfully conducted ten workshops covering 23 countries in 2011. "Knowledge transfer capacity and skills development were identified as a bottleneck in many of the workshops", says study manager Stefan Lilischkis from empirica. "Professionalisation of knowledge transfer services will be a key issue in Europe in the years to come."
empirica co-ordinates the Knowledge Transfer Study on behalf of the European Commission's Directorate General Research and Innovation. The purpose of the workshops is monitoring the implementation of the European Commission's Recommendation on intellectual property management in knowledge transfer from 2008 and to discuss related issues. The workshops offered lively forums for discussing country-specific barriers to knowledge transfer, governmental policies and examples of good practice. They revealed the increasing importance of knowledge transfer and intellectual management in Europe at both political level and the level of universities and public research institutes. On average, more than 50 knowledge transfer experts from universities, public research institutes, governmental organisations and business took part in the workshops. Presentations and summeries are availabe on the workshops' websites.
In 2011, empirica organised the following ten workshops:

Berlin, 8 February: Germany.
In co-operation with the Federal Ministry of Education and Research.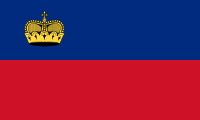 Vienna, 10 March: Austria, Switzerland, Liechtenstein.
In co-operation with the Austrian Ministry of Science and Research.



Maastricht, 10 May: Belgium, Netherlands, Luxembourg.
In co-operation with the United Nations University, Maastricht.




Gothenburg, 1 June: Sweden, Denmark, Finland, Norway, Iceland.
In co-operation with the Swedish Ministry of Enterprise, Energy and Communication.



Dublin, 15 July: Ireland, United Kingdom, Malta.
In co-operation with NovaUCD, Dublin.



Tallinn, 6 September: Estonia, Latvia, Lithuania.
In co-operation with the Baltic Dynamics 2011 Conference.

Rome, 30 September: Italy.
In co-operation with ProTon Europe, Netval and the Italian Ministry of Economic Development.

Warsaw, 3 November.: Poland.
In co-operation with the Polish Ministry for Science and Education.

Paris, 8 November: France.
In co-operation with the French Ministry of Higher Education and Research.


Porto, 14.11.: Portugal, Spain
In co-operation with the University Technology Enterprise Network Portugal.
In 2012, five further workshops will take place, including further 16 countries in the South-East of Europe. The dates will be announced at the study's website.